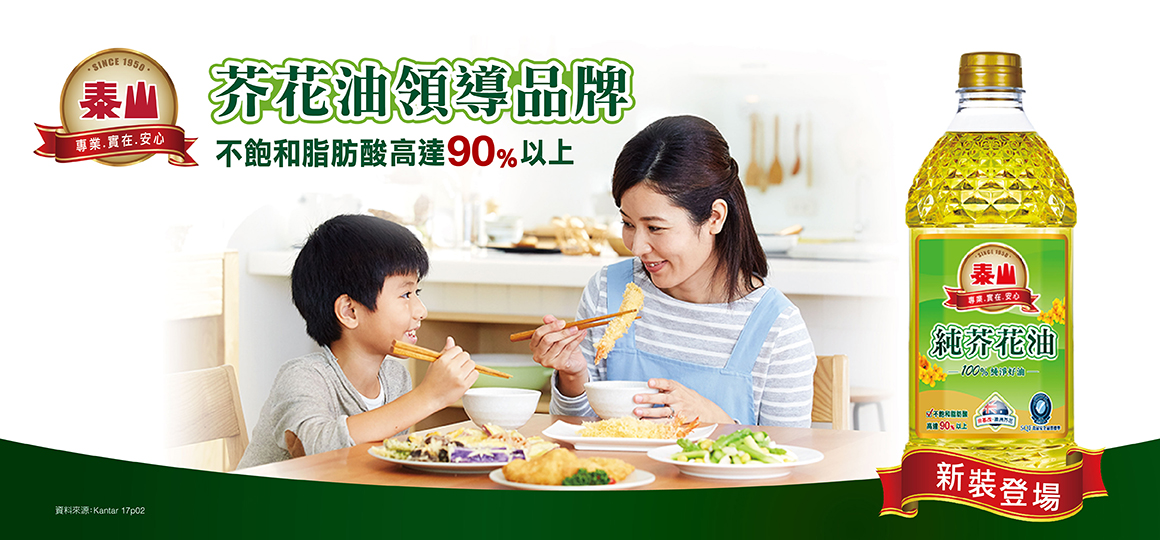 Brand Story
Taisun established its oil plant at Yuanlin in 1950. We have been conducting oil business in Taiwan market for more than sixty years. We keep expanding our business, and with strenuous efforts have become the oil provider which supplies the most integrated product lines to customers.
We have committed ourselves to be customers' reliable provider in food safety. Taisun is certified with CNS (Chinese National Standards) in 1970s, GMP (Good Manufacturing Practice) in 1980s, and were awarded the Nation Quality Award 1990s. In 2014, Taisun is the first one certified with SQF Level 3, which is the highest level for global food safety & quality standard. We keep self-management in practice and synchronize our standard with the latest global regulations. Taisun has been the leading food and oil business in Taiwan market for a long time.
Taisun is customers' professional, practical, and reliable oil provider, and keep its promise to provide the safest oil for families in Taiwan.