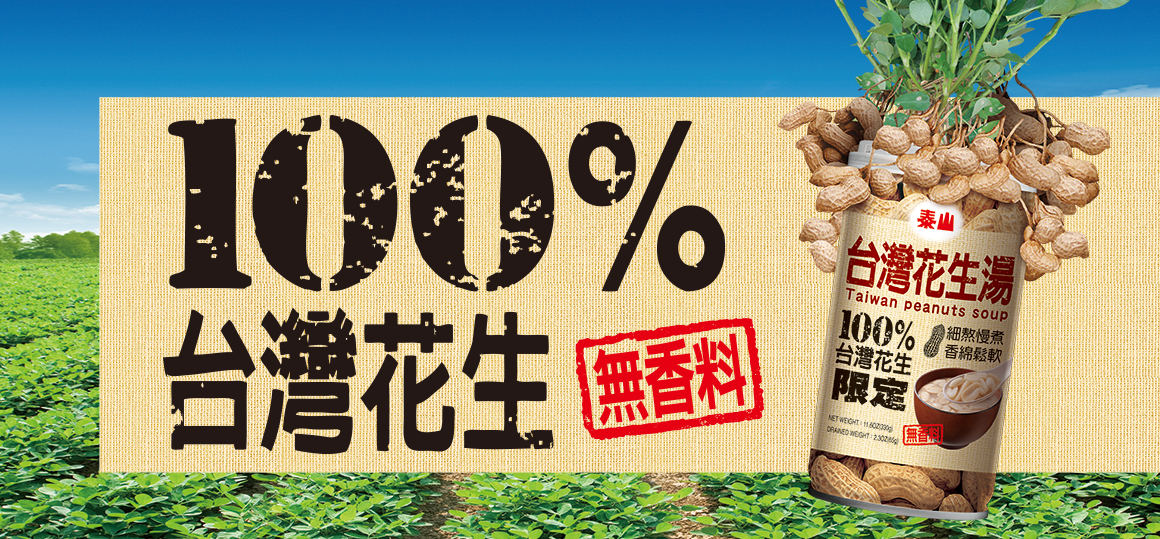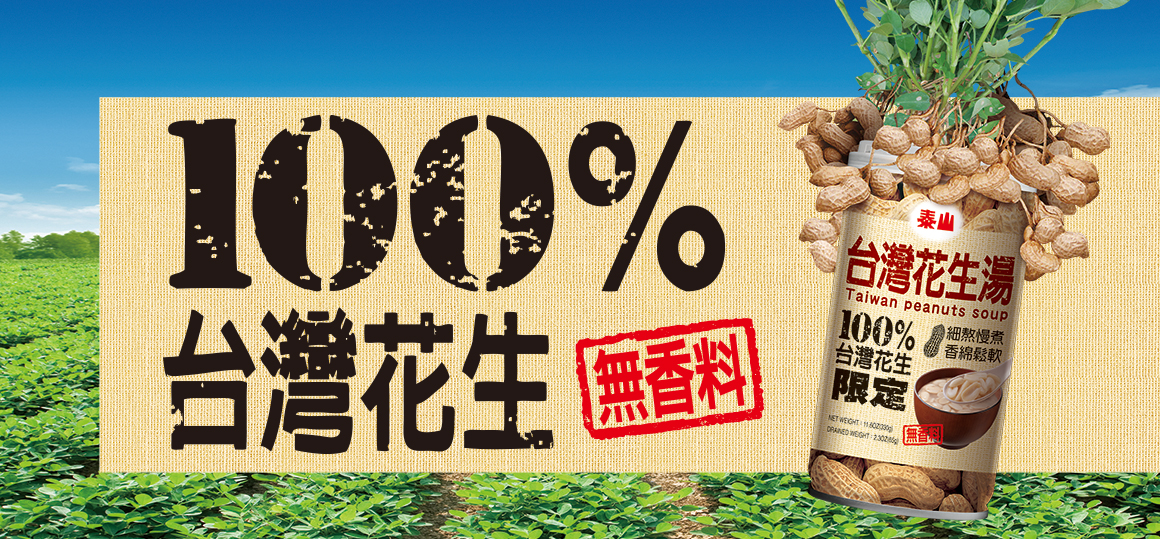 Brand Story
The leading brand in canned dessert market
Taisun has introduced mixed congee to consumers since 1986. Eight natural grains are selected for every can of mixed congee. We seal the beans in the can before slow cooking traditionally, so we can keep the maximum aroma and soft taste. You can have the delicious traditional dessert on demand.
We insist on providing you not only with deliciousness, but also safest and the best quality of our canned dessert. We use sealed package via high temperature sterilization, without preservative added. Also, Taisun is certified with SQF, which is an international food safety and quality standard, to ensure the safety and quality.
Taisun canned dessert is available conveniently. You can have it as light diet to supplement nutrition, or as a snack on demand.
Peanuts soup series- you can enjoy the original taste without artificial flavor.
We insist on not adding any artificial flavor. By using traditional slow cooking method that runs in family, the peanuts in the peanuts soup are soft and full of aroma, which makes you remind grandma's peanut soup in childhood. The peanuts are so soft that they melt in your mouth, with full of aroma when eating. It reminds us of a good  memory.