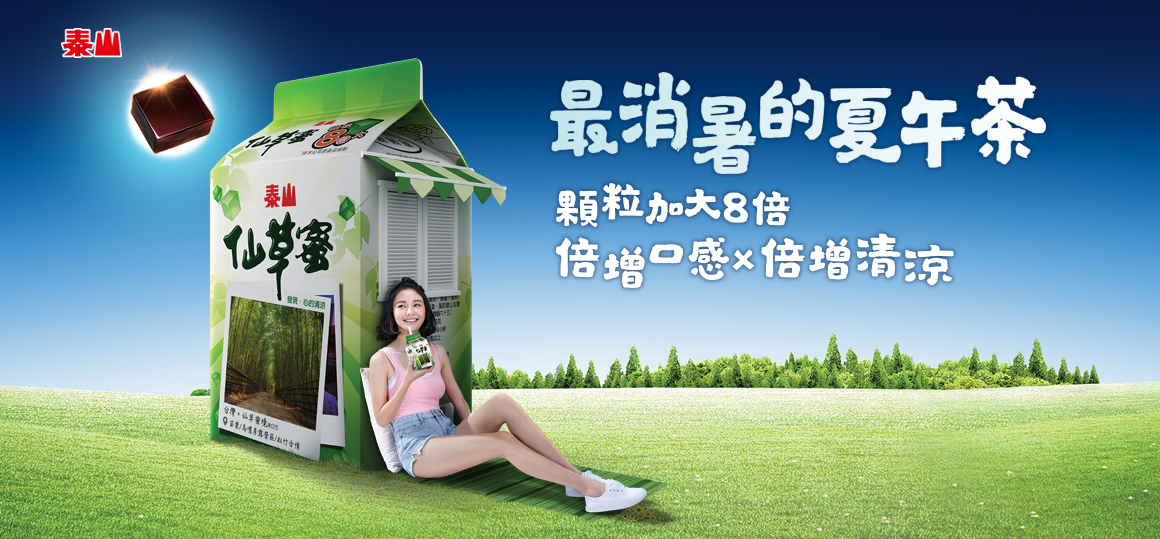 Brand Story
With a unique taste, can cool down the internal heat, this local drink "Taisun Honey Herbal Jelly", combined with Taiwan's simple humanity and innovative diet. Since 1985, the first can of "Taisun Honey Herbal Jelly" became famous, and helped Taisun enterprises stand firm when taking the first step into the beverage.
Taisun inherited 30 years of making mesona technique, insisted on using seven processes, used exclusive sterilized filling process with strict quality checks, and every year sent the mesona to the national inspection facility to check. There is no careless mistake in every step that gives sweet and smooth flavor in each can of honey herbal jelly, and drink with safety guaranteed.
Mesona experts – "Taisun Honey Herbal Jelly", not only represents the modernized traditional food, but also it brings Taiwan's simple humanity, local food, and the original flavor to the international.
So far, Taisun still continues on research and development, insists on using the natural mesona to develop more series of products, provides with more and different options!