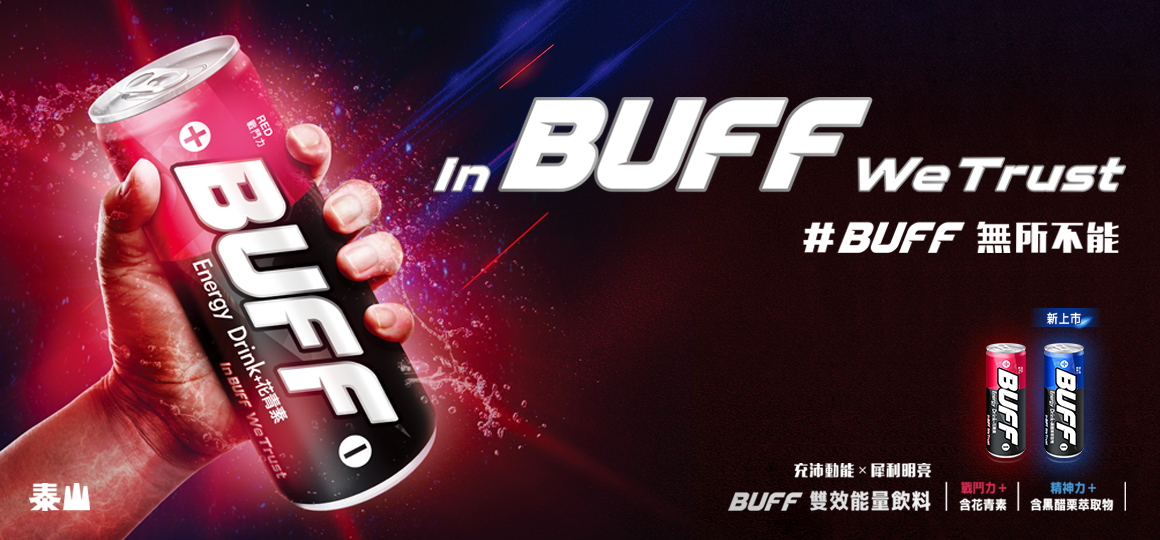 Brand Story
BUFF, commonly used in games, refers to the monsters or props that enhance the ability of characters. Moreover, in e-sport games such as League of legends or Realm of Valor, there are different colors of BUFF which can temporarily enhance different attributes of character.
The real life is just like a game. Passing levels and killing monsters in games are just like solving problems in reality. BUFF Energy Drink, has two different options:Power Red and Spirit Blue. Except for taurine, caffeine, and vitamin B group, it also contains anthocyanin. BUFF Energy Drink, providing energy boost and brightness, makes everything possible!
※ The above statement refers to the BUFF Energy Drink (Power-Red), while the BUFF Energy Drink (Spirit-Blue) contains blackcurrant extract (with anthocyanins).